We offer a wide range of services including the following: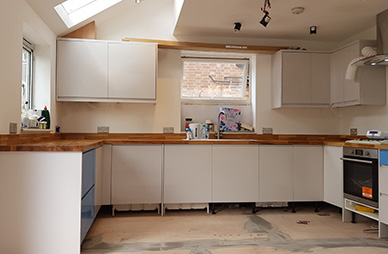 Kitchen Fitting
Our excellent carpentry skills and a good knowledge of electricity and plumbing ensures that every kitchen is fitted correctly and ready to be used once the job is completed.
Loft Conversions
We developed a wide range lofts, thanks to our experience we can provide a high-quality service and advice for conversion of even very challenging spaces.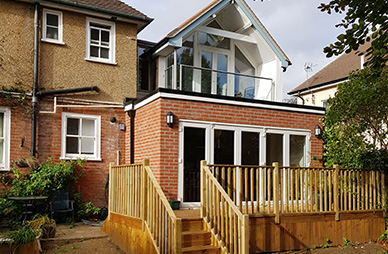 Extensions
We are proud to be a finalist in Building Excellence Awards in Best Extension or Alteration to an Existing Home category. See examples of our work on Barn Extension and House Extension pages.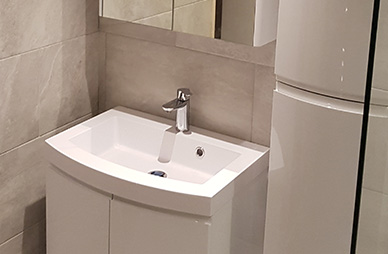 Bathroom Installations
We have experience in fitting bathrooms in the shortest possible time and with the least amount of disruption.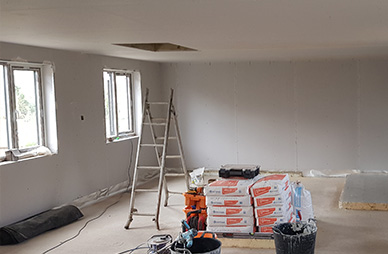 House Refurbishment
We have experience in complete house refurbishments. Plastering, painting and decorating any type of building, within a budget and on time.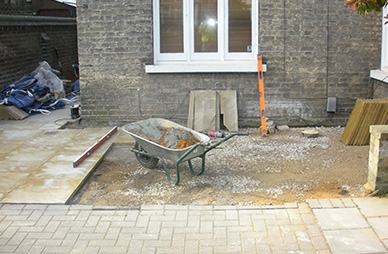 Patio and Driveway
We construct patios, pathways and other types of ground work.